Italian Forvo .mdx Dictionary made on 2021 !
Download:
Also see this collection with more ITALIAN DICTIONARIES:
A Creative Commons (CC) license is one of several public copyright licenses that enable the free distribution of an otherwise copyrighted "work".
A CC license is used when an author wants to give other people the right to share, use, and build upon a work that the author has created.
CC provides an author flexibility (for example, they might choose to allow only non-commercial uses of a given work) and protects the people who use or redistribute an author's work from concerns of copyright infringement…
If someone complains about "Copyright". Here is the "CC BY-NC-SA 3.0 " License under all sounds on Forvo were recorded:
It clearly says that Forvo cannot revoke the right of users to download, modify and share :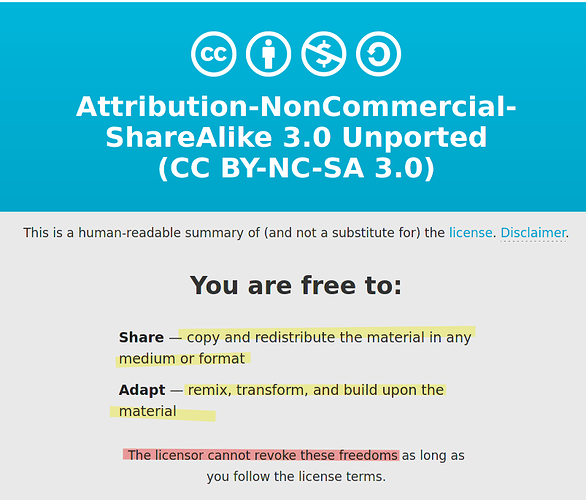 can you kindly share it again?
Moved out from incase category.
Thank you @hua ! I published that dictionary under the pseudonym "italian" and now cannot access that account to fix the broken link. I lost the password and the email.
Could you please edit the first post in this thread to add the functioning links?