German Wiktionary
Format: .mdx (for GoldenDict PC or DictTango in Android)
Date: May, 2023
Author: @Shuibogo

Description: The German Wiktionary is one of the best German dictionaries for language learners. It includes more than 130.000 headwords with conjugations. It also has many photos and translations into multiple languages.
Tip: If you want to look for a conjugation pattern, simply type in GoldenDict:
Flexion: + word
For example:
Flexion:joggen
Flexion:langweilig
Screenshots: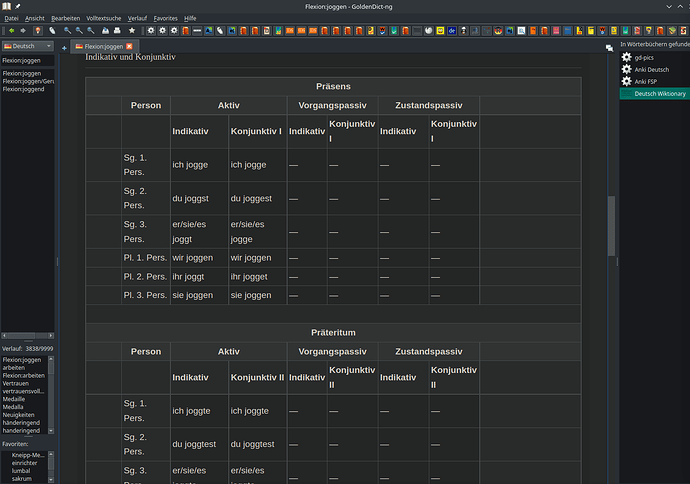 Download:
Check also the "German Master Collection"
Special thanks to my friend @Shuibogo for his great work ! The quality of the .mdx dictionary is awesome !