The user Yūka Miduki (@shuishuyouhua) on the telegram group managed to bypass the license verification for the logovista iOS app using this ipa file installed through trollstore.
He then shared the dictionary data for all dictionaries, I am simply reposting this data on the forums.
The following dictionaries have a bug where the content of the definitions is not displayed:
电报组的用户Yūka Miduki (@shuishuyouhua)使用这个通过trollstore安装的ipa file文件,成功绕过了logovista iOS应用的许可证验证。
然后他分享了所有字典的数据,我只是在论坛上转贴这些数据。
下面的字典有一个错误,就是定义的内容没有显示。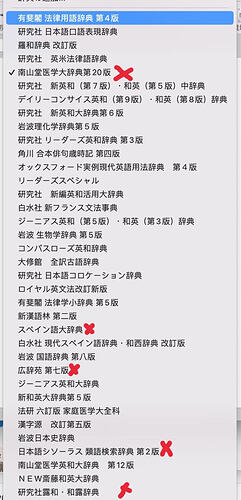 Once again thank you very much Yūka Miduki for the incredible work!
再次非常感谢Yūka Miduki所做的不可思议的工作!