Before and After @xiaoyifang in GoldenDict:

Our friend Xiaoyifang has written more lines of code for GoldenDict than anyone else !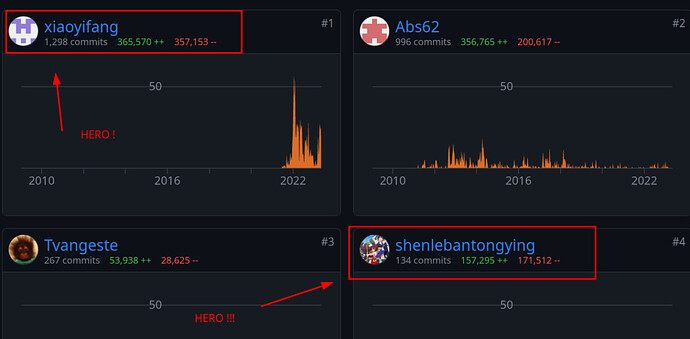 Special thanks also to @slbtty ! Awesome Job !
You are the best developers in the world for many of us…!
Thanks for your perseverance, patience and awesome contributions to Free Software (GPLv3)! Please keep up your good work !
Data from GitHub: Contributors to xiaoyifang/goldendict-ng · GitHub