Das große Lexikon der Synonyme - Bulitta
Number of Headwords: 26232
Format: .dsl (for GoldenDict)
Author: Sxxx
Year of Publication: 2005
Source: Das große Lexikon der Synonyme - Erich Bulitta, Hildegard Bulitta | S. Fischer Verlage
Description: One of the most comprehensive synonyms Dictionary in the German Language, written by Erich Bulitta. It is a "magnum opus" only comparable to "Duden Synonyms" with more than 26.000 headwords. It is ideal for advanced language learners who want to expand their vocabulary.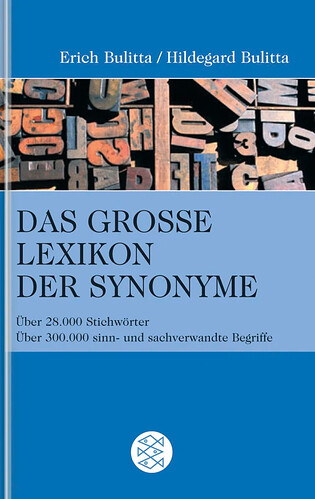 Screenshots (GoldenDict PC):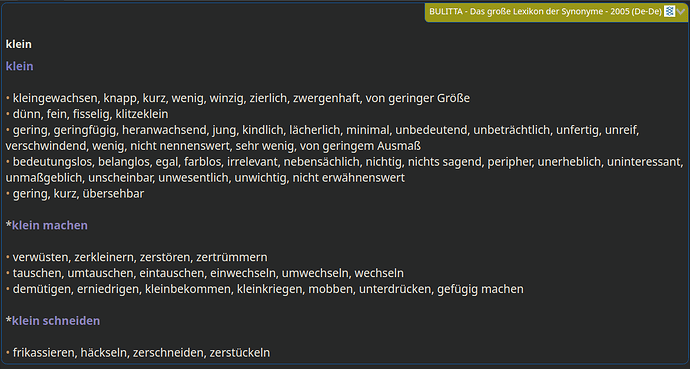 Download:
BULITTA - Das große Lexikon der Synonyme.zip (1,7 MB)
Note: Feedback is welcome. If you find errors, please write in this thread. Thanks !