3 New Monolingual German Dictionaries:
Format: .dsl (for GoldenDict)
Source: Leibniz-Institut für Deutsche Sprache (IDS Mannheim)
Description: The dictionaries are valuable for intermediate and advanced language learners. The IDS Institute provides in-depth descriptions of all the "function words" in German". The dictionary consists of screenshots to preserve the original format from the website.
Wörterbuch der Präpositionen IDS: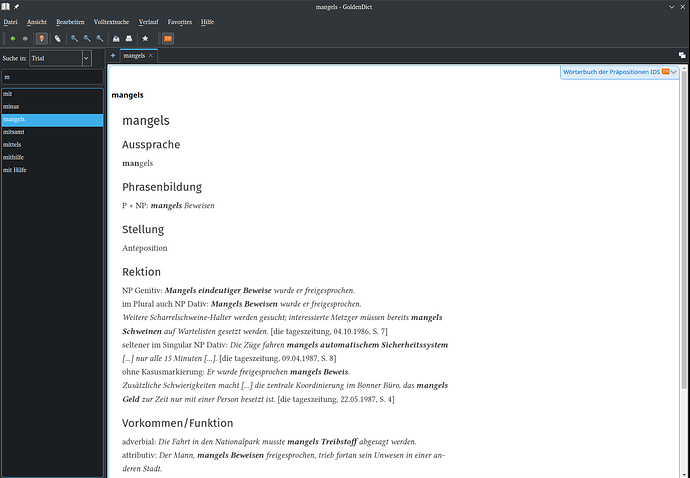 Wörterbuch der Konnektoren IDS: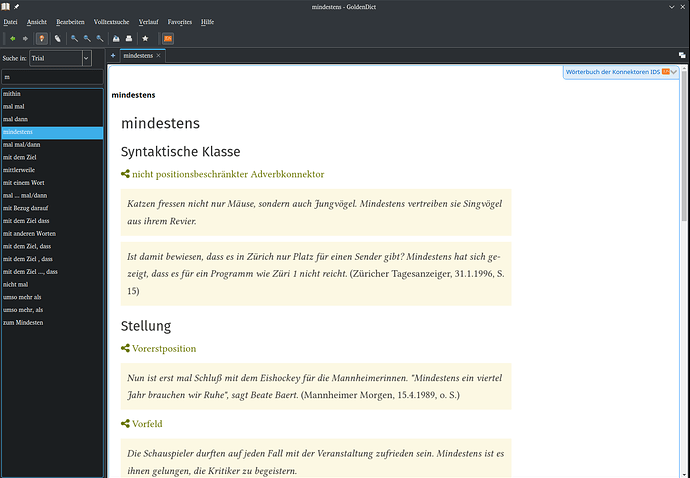 Wörterbuch der Affixe IDS: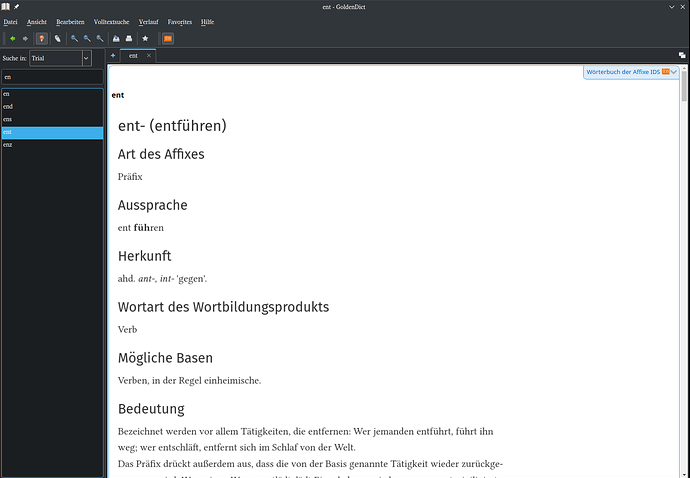 Download:
PS. Any improvement or suggestion is welcome ! A version in .mdx format would be desirable.