Dear @hua , the Captcha in the Telegram Group makes it impossible for non-chinese speakers to solve.
I tried to join from a new Telegram Account and was banned. I would suggest to use a mathematical solution instead of this: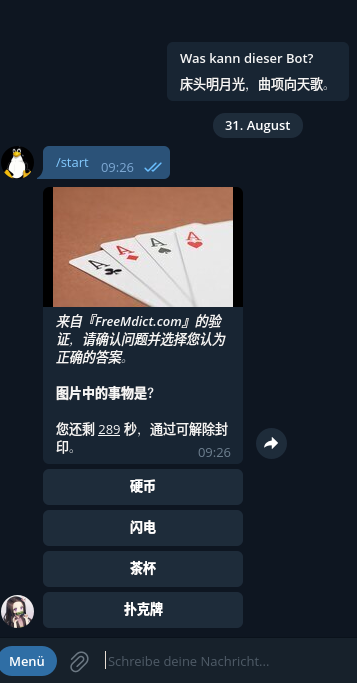 Thanks to the Telegram Chat, in 2021 I was able to find 2 chinese speakers and we worked together to scrape Forvo.
So, international members can also contribute in the Telegram group…